Kimberly S. Roberts
Servant's Heart Spirit Award
A Servant's Heart is a heart that puts the needs of others before themselves and serves with the right motivation.​​​​​​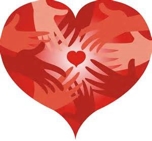 This is a special annual award given to an individual or group who exemplify a Servant's Heart. This award will be announced at the Holiday Party with an all staff recognition. Plus, in the spring, we will acknowledge and honor, through a special event (breakfast or lunch), the organization that receives a five-thousand-dollar donation to assist with their specific need and project.
2017 Kimberly Sanders Roberts Servant's Heart Spirit Award
Congratulations to our 2017 award recipient, Jamie Greene, principal of East Rockingham Elementary School in Richmond County, North Carolina. Crumley Roberts was pleased to honor Ms. Greene with our Kimberly Sanders Roberts Servant's Heart Spirit Award for her work in establishing a Girls to Women Club and a Boys to Men Club at her school. Adult volunteers in both clubs teach leadership skills to the students and work very hard to create initiatives that promote life-long learning for these wonderful young people. We are proud to see the program continue to grow as the money from our Servant's Heart Spirit Award will be invested into events for the upcoming school year. Our Crumley Roberts Team Members had the pleasure of presenting Ms. Greene with her award as well as providing a Cake and Ice Cream Party for her students. Kimberly Roberts was especially excited to have Crumley Roberts present this award since she is from Rockingham and is a proud graduate of the Richmond County School System. Thank you to Jamie Greene for her continued investment in her community and in the young people who live there. The press release from The Richmond Observer can be read here.
"It was an honor to be the Kimberly S. Roberts Servants Heart Spirit Award recipient for 2016! For the last five years, my wife and I have had the privilege to take teams to serve in children's homes in Monterrey, Mexico with Back2Back Ministries. These children have either been orphaned, abandoned or removed from tough family situations. Back2Back partners with these homes to address holistic orphan care covering spiritual, physical, educational, emotional and social needs. The award's financial gift is being used to break ground and lay a foundation for a new apartment home for children and their caregivers. I want to thank Crumley Roberts for this award that stands up for others in such a unique way." Chuck Trull