North & South Carolina Nursing Home Abuse Lawyers
Standing Up for Victims of Elder Abuse & Neglect
If you suspect that a loved one has been the victim of abuse or neglect at a nursing home or assisted living facility, you have rights. At Crumley Roberts, we stand up for victims of nursing home abuse across North and South Carolina. We know how to identify the signs of elder abuse and can work closely with you to help protect your loved one and take legal action to hold the at-fault facility or caregivers accountable.
As nursing home abuse attorneys, we believe in increasing awareness of abuse, neglect, and mistreatment at nursing homes and assisted living facilities. We realize that you are going through an extremely difficult time, and we will take your concerns to heart and take away the worry. Handling every aspect of your case from start to finish, we provide a shoulder to lean on and a helping hand to pick you back up as you recover and rebuild.
Signs of Nursing Home Abuse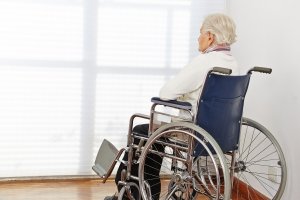 When you place a loved one in a nursing home, you expect that they will be treated with dignity and respect. You rightfully expect that they will receive proper nutrition, hygiene, and medical treatment. Unfortunately, this does not always occur. An estimated one in three nursing homes across the country has been implicated in some form of abuse or neglect.
If your loved one currently resides at a nursing home in North or South Carolina, it is important to be aware of signs that could indicate negligence or abuse:
Unsanitary living conditions
Poor personal hygiene
Unexplained or recurring injuries
Burns, bruises, and abrasions
Bed sores
Infections
Torn, stained, or bloody bedding or clothing
Sudden and unexplained weight loss
Emotional withdrawal
Sudden and unusual financial transactions
Disappearance of personal items
Listlessness or lack of communication
If you have noticed these signs, please call our offices at (866) 691-0607. We will be happy to talk to you about what has occurred to see how we can help.