Educating and Empowering Women of All Ages
The Little Red Jumpsuit Tour is presented by KSR Productions in association with Crumley Roberts, McWhorter Concepts, and Pam Cook Communications. The purpose of the Tour is to celebrate, educate, inspire, and empower women of all ages to live healthier, happier, longer, and more fulfilling lives by focusing on LIFE, RESULTS, JOY, and TOMORROW. The Little Red Jumpsuit Tour offers educational opportunities for women and for the men who love them as well as scholarship opportunities for women who are ready to "write the next chapter of their lives." Contact us at TheRobertsCenter@crumleyroberts.com for more information or to schedule a tour. You may also find The Little Red Jumpsuit Tour on Facebook or at www.LittleRedJumpsuit.com.
The Little Red Jumpsuit Tour is owned and produced by KSR Productions, LLC©.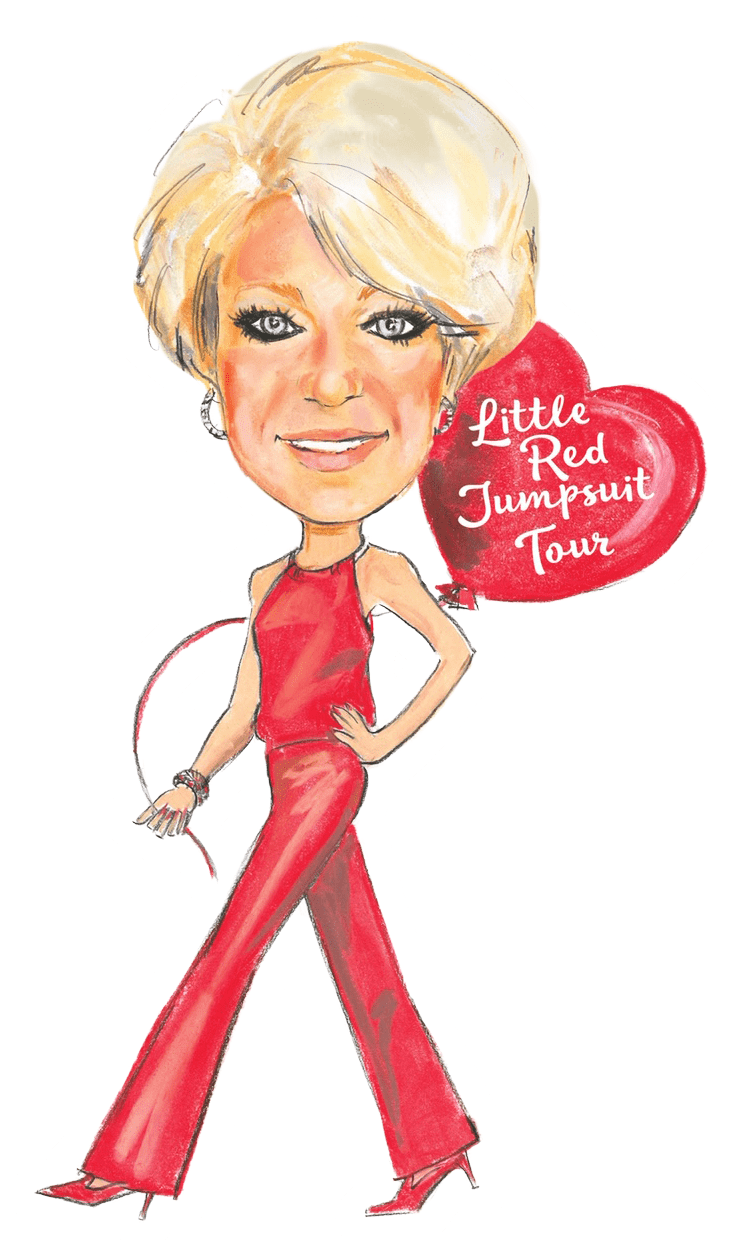 "The purpose of The Little Red Jumpsuit Tour and the mission of my organization is to celebrate, encourage, and lift-up women on their individual journeys to wellness. The Tour provides opportunities for open and honest discussion regarding the challenges and joys we all face as women as we move forward in our lives. Good health and wellness are not about making large sweeping changes that are unsustainable. Instead, we should focus on making small changes in our daily routines that result in a big difference in our overall health and happiness. We need to refocus our lives to make sure we are part of the equation. There is so much more to living a healthy life than what we see on the outside, as true wellness and happiness are reflections of our inner self."
- Kimberly Roberts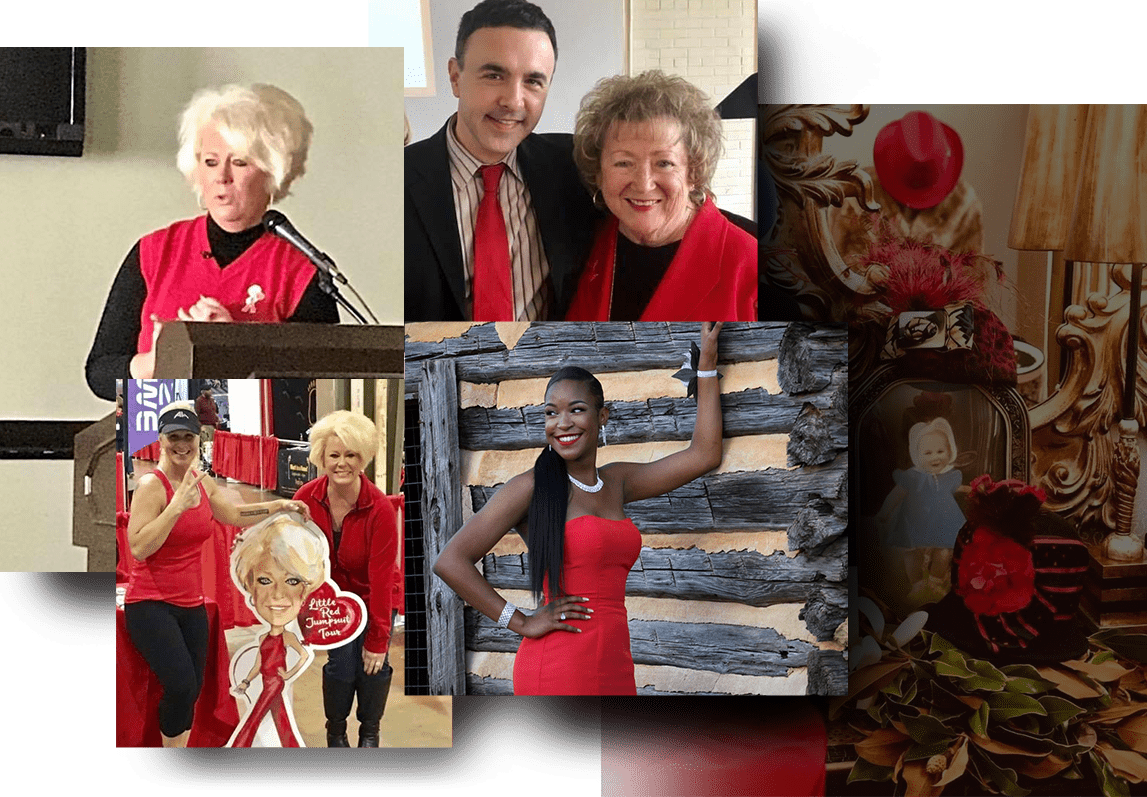 We stand up for the community and for each other.
Meet Kimberly
Kimberly Roberts is the President and CEO of KSR Productions. She is the Executive Vice President and is the creator of the Crumley Roberts Employee Wellness Program as well as The Roberts Center for Leadership, Education, Advancement and Development. She is also the Chief Marketing Officer for Crumley Roberts. As a performer and motivational speaker, Kimberly has spent the past 30 years working with schools and other youth organizations, churches, prison ministries, and rehabilitation centers to help guide others on the path to a happier, healthier, and more fulfilling life. Kimberly has been married to Chris Roberts for more than 25 years and they have two sons, Matthew and Eli.
The Little Red Jumpsuit Tour Scholarship
Lifelong Learning and Growing
The mission of The Little Red Jumpsuit Tour and its Foundation is "to celebrate, encourage and empower women, businesses and communities through education, inspiration and scholarship." The Little Red Jumpsuit Tour is one of the programs offered through The Roberts Center at Crumley Roberts, a Center dedicated to offering lifelong learning opportunities to children and adults of all ages. KSR Productions, LLC, Little Red Jumpsuit and The Little Red Jumpsuit Tour remain committed to the importance of lifelong learning and growing. Four $2000 scholarships are available for girls over the age of 16 years old and for women of all ages who are interested in continuing their education at any level.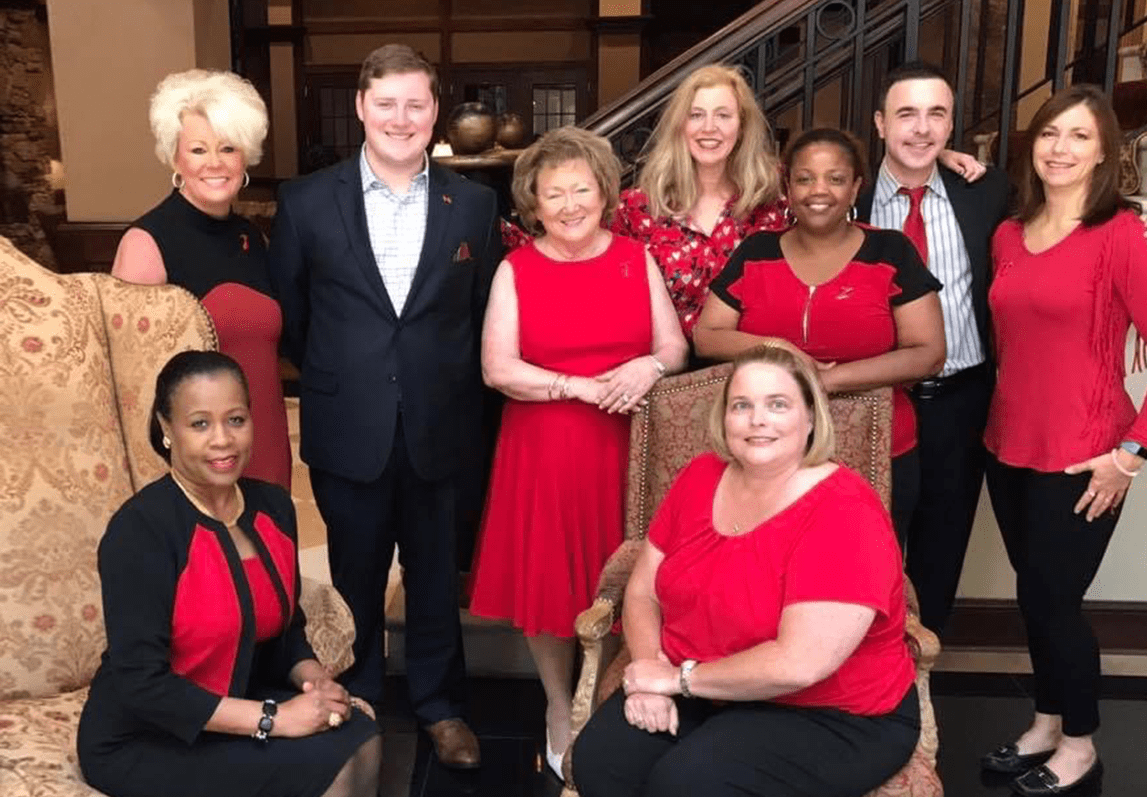 Find Your Joy©
As part of our commitment to support and empower the women of our communities, we invite you to apply for the Little Red Jumpsuit Scholarship. Our Application Portal will open on November 1, 2020 through January 31, 2021 and scholarship recipients will be announced in April of 2021. The Little Red Jumpsuit Tour Scholarship is available to girls and women over the age of 16 who are interested in continuing their education at any level in the Fall of 2021 as a part of an accredited program at a community college or university.
We Are All Traveling the Same Road
See Where The Little Red Jumpsuit Tour Has Been
Past Scholarship Recipients
Congratulations to All Our Past Scholarship Recipients!
2020 Recipients:
Keona Banks
Nadia Vega-Juarez
Makenah Wilson
Mackenzie Lesher-Thomas
2019 Recipients:
Hollie Hancock
Benecia Jackson
April Heaney
Julie Wade